If you're fascinated with birds, spending several hours every week to go birdwatch around your favorite sites won't be enough to fulfill your urge and scratch that itch.
So, just what is a birder to do during the hours when they can't go out looking for and see their favorite feathery specimens?
If you didn't have a certain movie on DVD, you were mainly limited to viewing whatever was shown on your tv. Those days, however, are gone forever.
We can now see almost anything we desire with a few mouse clicks, such as some wonderful videos and documentaries on our favorite subjects: birds.
If you can't have sufficient of these flying feathered marvels, the following 15 movies and documentaries might assist in fulfilling your needs when you can't be around observing birds in person.
Ready to swap out your binoculars for a camera lens since these flicks give a birds-eye glimpse of the avian world?
Best Movies and Documentaries about Birds
1. Fly Away Home
Fly Away Home is a touching story of a little girl. Once her mother passes away, she is compelled to live with her father, although their connection is strained. However, the child comes upon a flock of orphaned geese.
Without the need for a parent, the geese have no idea how to travel south in the wintertime to see warmer weather. As a result, the daughter and her daddy go on an expedition to teach them how to move via their ultra-light aircraft.
| | |
| --- | --- |
| IMDB Ratings | 6.9/10 |
| Rotten Tomatoes Ratings | 88% |
2. The Big Year
Many bird movies have the kind of talent seen in The Big Year. We're discussing well-known actors such as Steve Martin, Jack Black, and Owen Wilson. In this film, the three are attempting to complete a "Big Year," which is a genuine competition among birders to determine who can witness the most bird species together in a single calendar year.
To be honest, this film received harsh criticism from reviewers, but if you are a birding enthusiast, it must attract you far more than the ordinary person; therefore, we believe you'll appreciate it.
| | |
| --- | --- |
| IMDB Ratings | 6.2/10 |
| Rotten Tomatoes Ratings | 42% |
3. A Birder's Guide to Everything
Although there are a few well-known films and documentaries in this collection, you will not be judged if you haven't heard of A Birder's Guide to Everything, although you might if you are a birdwatching enthusiast.
This due to come film follows a small group of boys who take a road journey in pursuit of the endangered Labrador Duck. The events they encounter along the road shape everything in ways they could never have predicted.
Kenn Kaufman, a birding icon, served as an advisor on the film and sometimes even made a surprise appearance.
| | |
| --- | --- |
| IMDB Ratings | 6.2/10 |
| Rotten Tomatoes Ratings | 87% |
4. Attenborough's Paradise Birds
You'll know his accent if you do not even recognize the name, David Attenborough. He has been the most productive nature film and documentary narrator of all time.
Attenborough's Paradise Birds delves into the tale of how birds of paradise had grabbed the minds and hearts of several famous intellectuals, adventurers, artists, and others across many centuries of recorded existence in this video.
| | |
| --- | --- |
| IMDB Ratings | 8.5/10 |
| Rotten Tomatoes Ratings | 93% |
5. Happy Feet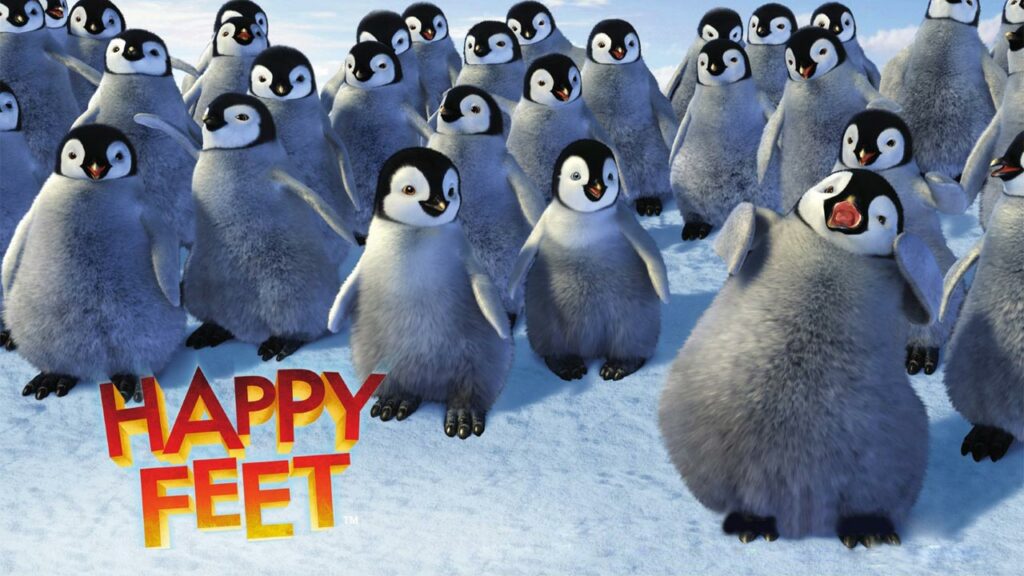 Happy Feet is an animation film starring Hugh Jackman, Brittany Murphy, and Elijah Wood that tells the tale of a team of Emperor Penguins that discover their spouses through the power of music.
But one of the penguins can't really sing, so it's an instant outcast. But this tiny penguin called Mumble has a secret talent: he can dance! Mumble has significant hurdles after being kicked out of the group and forced to forge his own path on the planet.
| | |
| --- | --- |
| IMDB Ratings | 6.4/10 |
| Rotten Tomatoes Ratings | 76% |
6. Legend of the Guardians: The Owls of Ga'hoole
Legend of the Guardians is yet another animation fictional movie that follows the tale of Soren, a baby barn owl who is stolen. He discovers himself at St. Aggie's orphanage.
Regrettably, for the young hero, the orphanage's officials are genuinely terrible, and they're assembling an evil force of owls. Soren needs to flee to the islands of Ga-Hoole alongside his new pals in order to alert the aristocratic owls of the impending threat and assist them in defending against the terrible St. Aggie's army!
| | |
| --- | --- |
| IMDB Ratings | 6.9/10 |
| Rotten Tomatoes Ratings | 52% |
7. Crimson Wing – The Flamingo Mysteries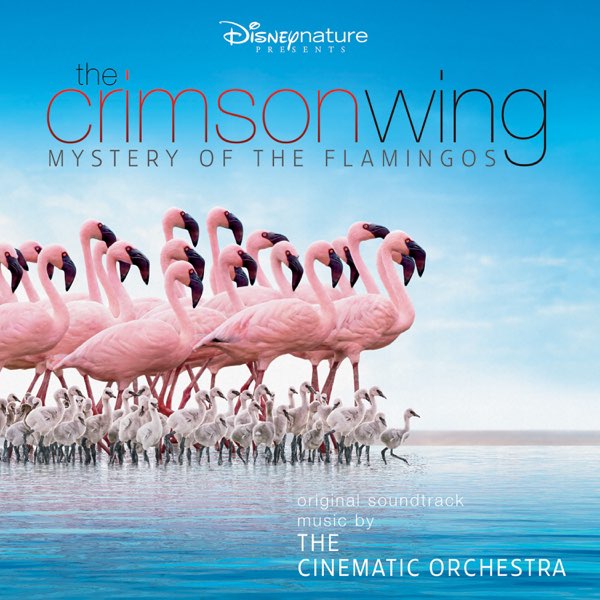 Crimson Wing – The Flamingo Mysteries documentary was produced by Disney Nature. This video, shot near the lonely but spectacular Lake Natron in northern Tanzania, shows a genuinely stunning picture.
Over a thousand flamingos will gather at the lake, eager to follow in their parents' footprints and complete the cycle of life. A genuinely breathtaking event that enables you to get up close and personal with flamingos in quite a manner that very few individuals have had the opportunity to achieve in real life.
| | |
| --- | --- |
| IMDB Ratings | 7.3/10 |
| Rotten Tomatoes Ratings | 75% |
8. March of the Penguins
March of the Penguins becomes a documentary that now has received a 94% Tomato meter as well as an 81% public rating on rottentomatoes.com from people who have seen it.
This video, presented by Morgan Freeman, chronicles the yearly migration of penguins towards their nesting sites, ending in a stunning mating ritual recorded on film, which you can watch as though you were there in reality.
However, the voyage appears challenging, life becomes much harder after the egg hatching, and also, the mother must return to the ocean to acquire material for her young chick and feed her own starved body.
| | |
| --- | --- |
| IMDB Ratings | 7.5/10 |
| Rotten Tomatoes Ratings | 94% |
9. The Eagle Huntress
To be an eagle catcher is a great honor for the Kazakhs. It's a custom that's been passed down from father to child for millennia, not generations. However, things are shifting.
Aishol-pan, a 13-year-old girl, is determined to become the family's first female eagle hunter from over Twelve generations. Some eagle hunters despise the thought of a female taking part in the old and holy practice.
Aishol-father, pan's, on the other hand, trusts in her. The Eagle Huntress depicts Aishol-pan as she prepares to train as an eagle fighter, overcoming obstacles and legacy to show her worth.
| | |
| --- | --- |
| IMDB Ratings | 7.5/10 |
| Rotten Tomatoes Ratings | 93% |
10. The Life of Birds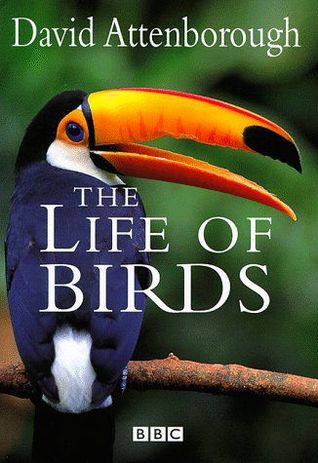 The Life of Birds documentary series, narrated by the legendary David Attenborough, examines 300 different bird species. There are ten parts in total, each lasting about an hour and packed with fantastic imagery and knowledge.
This series, which debuted in 1998, has become so legendary that it did not seem antiquated in 2021. This series is among the most acclaimed films ever created on birds, having received four accolades, such as a Peabody Award in 2000 as well as a Broadcasting Press Guild Award in 1999.
| | |
| --- | --- |
| IMDB Ratings | 9/10 |
| Rotten Tomatoes Ratings | – |
11. Earth flight
Earth flight is a big project that provides breathtaking views you've never experienced before. This video, shot throughout six continents, tries to show you how it feels to fly from the perspective of several distinct bird species.
This short, which was first shown in 2011, required remarkable imagination to create. To give you the illusion of traveling from the perspective of a bird, various unusual filming methods were used, such as helicopter cameras and small cameras affixed to the back sides of the birds.
| | |
| --- | --- |
| IMDB Ratings | 8.5/10 |
| Rotten Tomatoes Ratings | 85% |
12. Wild Parrots of Telegraph Hill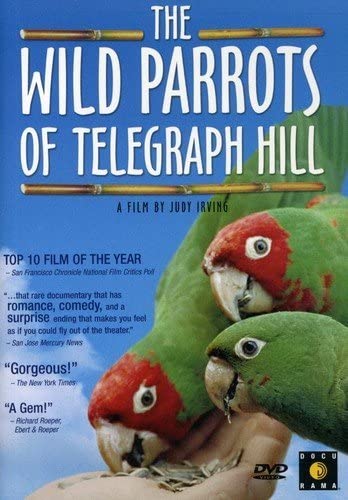 After almost 5,000 rotten tomato public reviews, The Wild Parrots of Telegraph Hill currently boasts an 85% score and a 95% Tomato meter score from reviewers.
It's an intriguing documentary about a homeless artist whose life changed dramatically once he discovered a colony of wild parrots near San Francisco. Over time, the guy develops a profound relationship with these birds, learning to respect and comprehend each of their unique distinctions and characteristics.
| | |
| --- | --- |
| IMDB Ratings | 7.8/10 |
| Rotten Tomatoes Ratings | 95% |
13. Winged Migration
Winged Migration documentary took three years to produce, and the extraordinary imagery included inside was shot on all continents of the world. It was given an Oscar nomination for best film in 2003 and went on to win a plethora of additional prizes in 2003 and 2004.
The video follows numerous migrating bird species because they migrate hundreds or thousands of kilometers each year. There are also animals that migrate from one pole to the other, like the arctic tern. It's an interesting series that shows these birds' journey in a manner that's seldom seen.
| | |
| --- | --- |
| IMDB Ratings | 7.9/10 |
| Rotten Tomatoes Ratings | 95% |
14. Birders: The Central Park Effect
Many people anticipate high-rise skyscrapers, large crowds, and shops piled on top of one other, as well as other comparable images when they conceive of an urban jungle like New York City, New York. However, upon seeing Birders: The Central Park Effect, you may have a different opinion.
This video focuses on the diverse diversity of wild birds that reside in Central Park.
It also relates the narrative of several native New Yorkers whose lives revolve around the movements of these colorful and fascinating animals. You'll rarely look at New York City in the very same manner once more after finishing this documentary.
| | |
| --- | --- |
| IMDB Ratings | 7.3/10 |
| Rotten Tomatoes Ratings | 100% |
15. Rio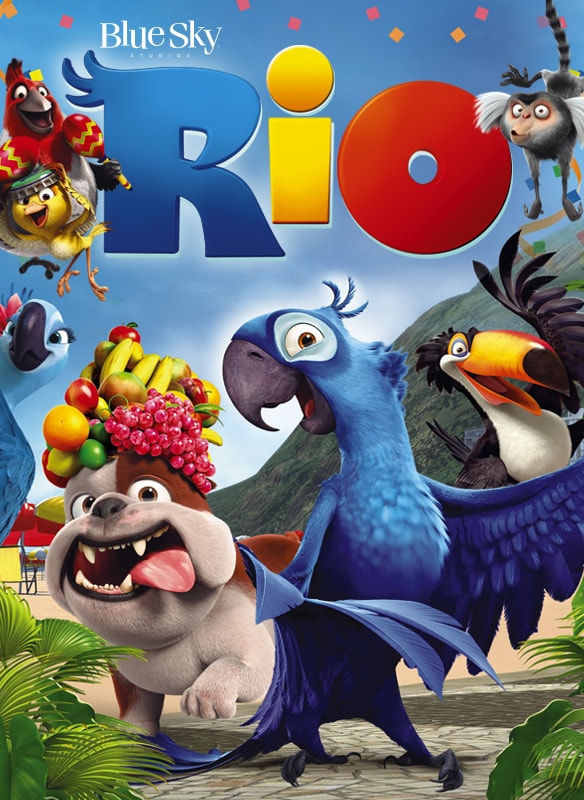 Rio would be an animation children's film developed by the same folks who made the Ice Age films, based in Rio de Janeiro and the Brazilian forests.
This film centers on Blu, a unique macaw who believes he is the only one of his kind until he learns about a lone female who lives throughout Brazil. Blu and his closest buddy Linda are caught by pirates while attempting to get Pearl, the female macaw Blu is looking for.
| | |
| --- | --- |
| IMDB Ratings | 6.9/10 |
| Rotten Tomatoes Ratings | 72% |
Conclusion
Obsession is seen negatively by many individuals. However, if you're infatuated with birds, you understand it's a hard habit to break. And why even try? And there is nothing wrong with admiring the beauty of a bird during flying.
Unfortunately, we can't constantly be in the countryside looking via binoculars at our favorite birds. Fortunately, there are several high-quality films and documentaries on the feathery friends that may transport us to the avian kingdom even while we're trapped on land.
FAQ
How many different kinds of birds appear in the documentary?

This documentary series, narrated by no less than David Attenborough, examines 300 distinct bird species. There are ten parts in total, each lasting about an hour and packed with fantastic imagery and content.
What exactly is the point of bird watching?

Birdwatching is significant because it connects individuals to their natural surroundings in a personal way. People who are familiar with the environment and spend quality time monitoring animals have a vested interest in its protection.
Last Updated on March 22, 2023 by Lily Aldrin