A Cockatiel is a bird from the parrot family. It cannot be found everywhere and easily. If you are looking for a Cockatiel, you shall give this article a complete reading. I have mentioned the best places from where you can buy Cockatiel.
Some of those places from where you can buy a Cockatiel have been mentioned along with the necessary details. The given article explores a number of places from where you can get the desired pet. Some of those places are easy to approach, while the others might be a little difficult for you.
Let's dig into the swarms of information and assistance provided in this article. By the end of this reading, you will be more than ready to start your journey.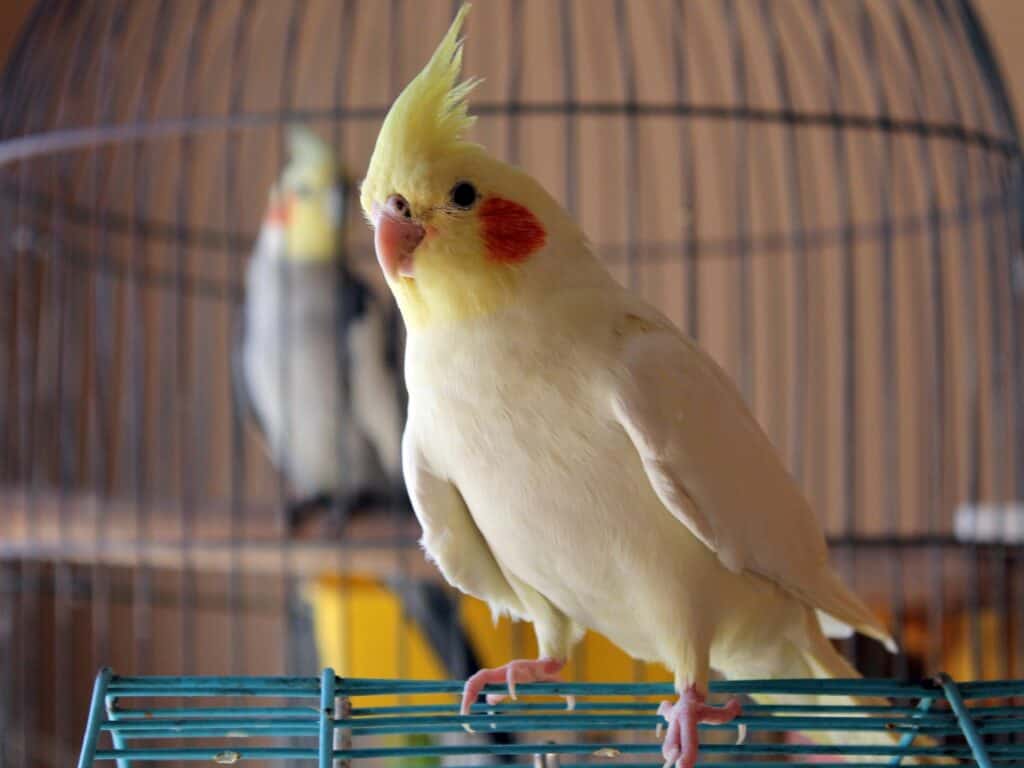 Where to Buy Cockatiels?
There are a lot of places from where you can get your Cockatiel. In order to choose the best place for your purchase, you have to collect some basic information. Depending upon your personal choice you can filter your options.
Buying a Cockatiel is not all fun and games. You need to make a wise and sensible decision. After being able to select Cockatiel from amongst many other pet choices, you have landed on the next step.
In most cases, the pet owners stop the research as soon as they have decided the kind of pet they want. However, as much as choosing the right bird holds importance, so does selecting the right place to buy.
If you take this decision lightly and do not focus on it, you might get stuck in a bad situation. For those who do not put much effort into this research, a common feeling is buyer's remorse.  There are a lot of places from where you can get your Cockatiel. They have been mentioned down below in elaborate details.
1. Pet Shelters/Pet Store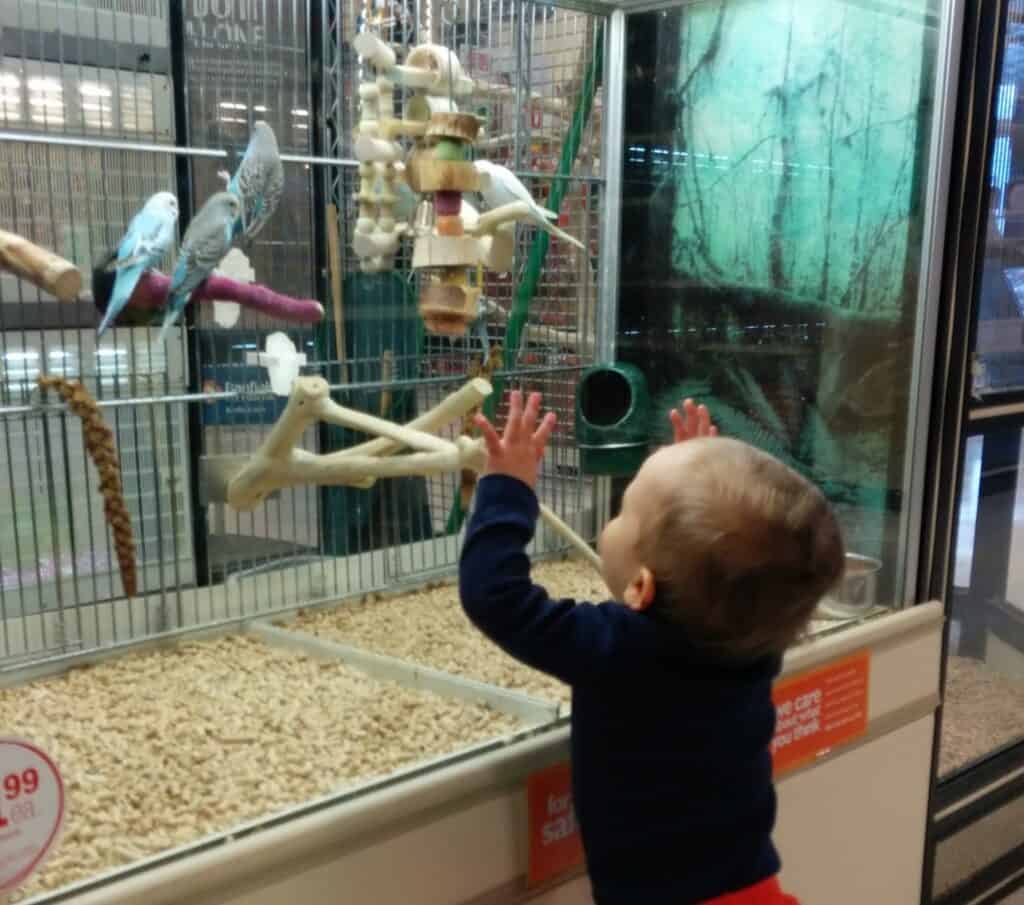 Pet shelters are the places where all kinds of pet animals present. These are mostly for the ones which have not come from breeders. Instead of the newly bred kind of pets, they include the ones which do not have any other place to be in.
If you are looking for a Cockatiel, you are very likely to find one in the pet shelters. Pet shelters have a variety of pets. These include all other pets as well. In the bird section, you will be able to find lots of types of birds. Since you have already chosen your desired pet, you will not have much difficulty. You can straight away come to filter the choices.
The advantages of buying a Cockatiel from the pet shelter are
In case you are buying a Cockatiel for the first time, it is going to be helpful to get one from a pet shelter. The reason being that you will be given adequate instructions and information related to it.
Most pet shelters have the birdcage, covering cloth, perches, food dishes, pellets, and bird toys. These are really important for a bird. When you are buying your bird, you can also so get these things from under the same roof. The use and importance of each of these given things are mentioned below.
Bird Cage
A birdcage is like a home to the bird. When you bring the young one home it's your responsibility to make it feel at home. A considerable size of birdcage is a necessity for your Cockatiel.
[amazon box=B079JW8YCQ]
The cage is Cockatiel's safe and comfort zone. It will be the territory in which the bird will feel safely confined. No humans will enter the cage. This will give your Cockatiel a sense of security. The bird will reside inside the cage. It will have its own perch on which it can sit. The food trees and water will also be present within the confinement of the cage.
Covering Cloth
[amazon box=B089NC33QL]
Some birds have difficult time sleeping if there is disturbance or light in the outside environment. At night you might have to cover the cage with a cloth piece. This will let your bird have an easy and comfortable sleep time. Upon morning you can remove the cloth and let your Cockatiel excited for the morning light.
Another important usage of the covering cloth is also there. Sometimes the bird can get frightened and anxious. To calm it down you can put the covering cloth over the cage. This will give your Cockatiel a sense of security. As it starts feeling ok you can gradually lift the cloth up and get your bird to normal.
Perches
Cockatiels do not like to sit on the ground. Birds are meant to be aerial creatures. I like to you stay up above on top of everything else. They like to fly around in the air and set in high places. The ground is just not their thing.
[amazon box=B08ZS6P8PD]
For this reason, you will have to include perches in your birdcage. The Cockatiel will enjoy its time on the porch. It will remain happy, active, and entertaining.
Food Trays
An essential component of a bird's accessories is a food dish. You need one so that you can place the bird's feed safely in its tray. You cannot scatter the food on the floor of the birdcage; therefore, food trays are absolutely necessary.
[amazon box=B07MMM38FF]
If you are pellet training your Cockatiel, you will have to consider replacing separate containers in the cage. One would be for regular bird seeds and the other for pellets. It is important to note here that the two cannot be mixed together and put in one tray. Therefore, you can buy two food plates for your Cockatiel.
Bird Toys
[amazon box=B087NVY4ZH]
For your birth to remain active and healthy you need to make it exercise regularly. For this purpose, many toys are available. You can buy your favorite ones from the store. You can place these toys in your bird's cage.  This will not only indulge your bird in a healthy exercise but also entertain you with the performance that your Cockatiel puts on.
2. Local Breeders
Local breeders are one of the best choices. They usually have hand-raised Cockatiels. This means that the bird has not been raised by its parents rather by humans. This is a good thing.
Local breeders have raised the bird and created a bond with it. This helps in making the Cockatiel get accustomed to human beings. As you buy your Cockatiel from a local breeder, you will not have to worry about the creation of a human bond.
On the other hand, had the bird been raised by its own parents, it will have a hard time making affiliation with its human partner. The Cockatiel would have been accustomed to its bird parents and good fellows. Such a bird is hard to train.
Furthermore, these local breeders have a lot of information regarding their pets. They will guide you thoroughly and give you relevant instructions. In this way, you will be better able to take care of your Cockatiel.
3. PetCo
Another option to go for is Petco. Petco is a famous pet store. The place has a wide range of pets available. In case you are looking for a Cockatiel, this can be a safe option.
At Petco, a Cockatiel's price can vary from $80 to $150. This range is based on the criteria of availability and sale of the bird. Other than that, the Cockatiels age can also be a factor for the varied price. The younger Cockatiels might be priced relatively higher than the older ones.
Petco is a well-known store. You can opt for it without any reluctance or hesitation. It must be a well-thought-out decision according to your needs.
4. PetSmart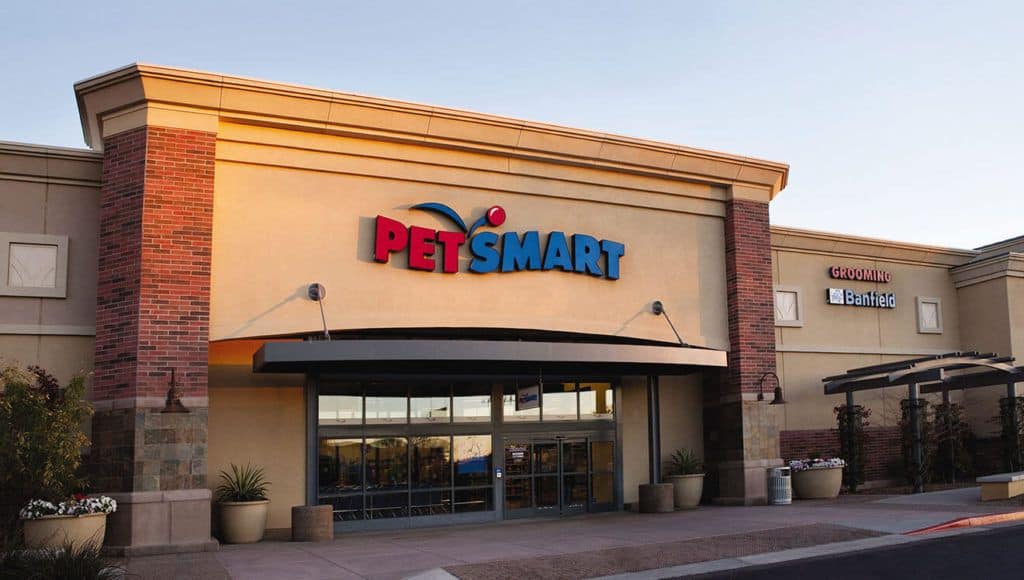 Like Petco, PetSmart is also one of the best bird stores. For the purchase of a Cockatiel, you can invest your money in PetSmart. It is similar to Petco in reputation and popularity.
The cost of the Cockatiel is also similar to Petco. Here the bird can range from $100 – $150 dollars. This variance is based on two things. One is the area from which the bird has originally arrived and the second one is the fancy color of the bird. The more fancy the color is the higher the bird will be rated.
5. Online Stores
You can also look for online sites for the purchase of a Cockatiel. In today's day and age online shopping has become regular and routine. People often prefer online stories over real-time ones.
If you are going for an online purchase, you need to make sure that the site is authentic and foolproof. It should safe to use so your credit card details are in safe hands. Before purchasing a bird, you need to make sure a few things about pet stores. If it doesn't meet your expectations
6. Craigslist/Kijiji
Craigslist (USA) or Kijiji (Canada) is online classifieds where people list what they want to sell. Cockatiels can cost around $150 to $400. Even though the price is normal, but you must remain cautious. These websites are risky. Therefore, you must remain vigilant and keep your eyes wide open before trusting any of these sites.
You might land on the wrong website and become a victim of indecent fake things. So, you must keep yourself prepared for the worst and also open to various other possibilities.
Cost of Cockatiels at Private Breeders
Another option to go for while purchasing a Cockatiel could be a private breeder. Private breeders do sell Cockatiels, but their Cockatiels cost much higher than the regular price of the normal stores and shelters.
A single Cockatiel will cost you around $150 to $250. Even though this is much more costly than the birds that you get from other places but is a very high-quality bird. Sometimes private breeders even provide you with a lifetime guarantee. This means that if the bird is diagnosed with any genetic disease, it will be returned, replaced, or re-cashed.
Choosing the Best Place to Buy Cockatiel
As a pet owner, you would like to choose the best place for buying your bird. There are a few important things that you shall and just keep in mind. A few guidelines have been given below which you can use if you are choosing a Cockatiel as a bird pet.
Basic guidelines
You have to make sure that the environment of the store is perfect. It can be a small place but the way they have kept their birds and taking care of them shows a lot about the pet dealer.

There are a few questions that you need to ask the store owner in case you want to select the perfect but for yourself.
Given below are a few of those questions,
Are they clogged up in a small container?

How tidy and neat the place is?

Are there dirt and dirty smells in these?

Where you are asked to clean and sanitize your hands before and after handling the birds. 
Conclusion
All the details given above are useful and important in helping you. You can not only rely on this information but also make it your source of knowledge and wisdom. After completing the reading, you would know that which place is the best for buying a cockatiel. You will have the adequate knowledge and guidelines to go for it.
FAQ
Are Cockatiels Expensive?
There are different types of Cockatiels, and their color determines their price. The price of a common Cockatiel is usually from $50 to $70. The rare breeds of this bird are expensive but, are worth buying as they can live up to 9 to 15 years.
How much does the cheapest Cockatiel may cost?
The cheapest Cockatiels can be $10, while the most expensive ones can be up to $250. It depends upon their color and breeds. The rare ones are expensive, and the normal ones are cheaper.
Last Updated on March 22, 2023 by Lily Aldrin